Small Group Training - Pre & Post Natal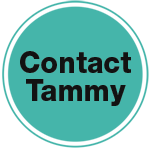 Course Outline
•  10 week course with Pre and Post Natal Specialist Personal trainer
•  Commences Monday 5th February
•  Maximum 4 people per group
•  Minimum commitment 2 sessions per week
•  $50 per person per session (3rd session at reduced rate)
•  Email support & dedicated Facebook group
•  Crèche facilities available at Fitness First Bondi Platinum
Training Objectives
Designed by Pre & Post Natal specialist Personal Trainer and approved by expert Women's Health Physio, these classes are for pregnant females or any woman who has ever birthed a baby.
The training focuses on specific strength work to prepare or repair the pre or post natal body for or from the effects of pregnancy.
Training under the guidance of a pre & post natal specialist during pregnancy guarantees exercise that is safe for you and your baby while helping you to achieve the healthiest, strongest and most structurally stable version of your pregnant self.
If returning to exercise post pregnancy, regardless of the time passed since child birth, you may want to work on more specific issues.
Perhaps you are dealing with abdominal separation, lower back pain, abdominal muscle weakness, pelvic floor disfunction or postural issues?
Whatever the physical issues or not, being assessed and under the care of a pre & post natal trainer, who works with a Women's Health Physio, is the first step to addressing and overcoming any problems while achieving a fighting fit bod.
Register your interest by emailing [email protected]
Hurry limited spaces available.