The strongest, fittest, healthiest you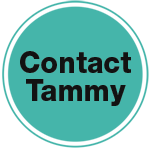 What are you trying to achieve with your training?
I want to be fitter….
I want to be stronger….
I want to work on my body composition…
I want to be the healthiest version of myself I can possibly be.
No matter what your goals, Tammy Potter Personal Training can help.
Personal training is just that…..Personal.
Your training experience is all about you.
By setting you up to succeed from the start we can ensure you get the most out of your training experience regardless of time or budget restrictions.
Programs provided are assessment based and specific to client goals.
All program and nutritional guidance will be clearly set out for you, in alignment with your goals. They will be based around what you can commit to, work with your schedule and be manageable long term. With a focus on:
Accountability
Support
Education
My aim is to:
Help you reach your health and fitness goals
Educate you in all aspects of training
Ensure you're using correct technique across a broad range of equipment and movement patterns
Empower you to walk into any fitness environment with confidence.
Tammy Potter Personal Training
EDUCATE / ADVOCATE / EMPOWER